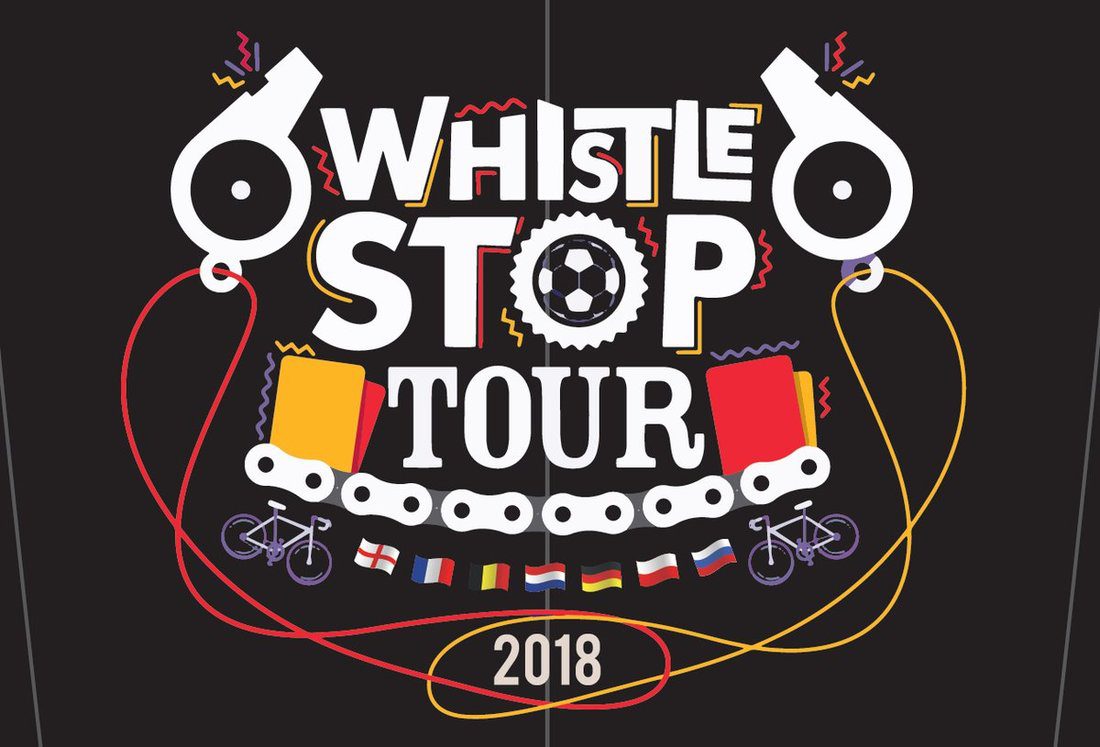 Premier League referee and Foundation supporter, Martin Atkinson, is swapping his whistle for wheels this summer as he embarks on an epic 1700 mile cycle from England to Russia for the World Cup.
Martin will be flanked by fellow riders Mike Tomlinson and Darren Clark, for the duration of the ride, and as in 2016, the riders will again be supported by Chris Sanders from 1st Class Events and Barry Phillipson from Smart Therapy Studios, the trio will be joined by other riders throughout their journey, including Atkinson's fellow professional referee Jon Moss, Jim Butters, who led the 2016 challenge and Mick McGuire from James Grant Sports.
The #WhistleStopTour2018 starts at St. George's Park on Monday, June 11, and the team will travel through France, Belgium, Holland, Germany and Poland before reaching their destination in Kaliningrad 18 days later to watch England face Belgium in their World Cup clash on Thursday, June 28.
The ride is all in the name of charity, with the money raised being split between the St David's Hospice Care Newport, University Hospitals – Coventry & Warwickshire Charity, Yorkshire Young Achievers Foundation and The Jane Tomlinson Appeal
Atkinson said: "It's going to be a huge challenge, but it's one I think we're all relishing. In 2016 we cycled to all 20 Premier League grounds, which totalled around 1000 miles, so we're really upping the ante for this one. We've been saying it'll be 18 days of hurt, but it's all for some brilliant charities, so we're ready to go through that pain barrier! We want to raise as much money as we possibly can, so any donation, large or small would be gratefully received."
You can keep up to date with the riders on their official Twitter handle @WhistleStopTour2018 and you can donate here.